Troy Graham
Mechanical Consultant
CFEI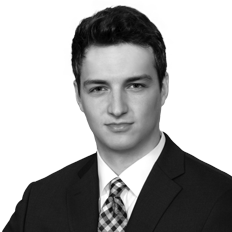 Contact
Columbus
7001 Buffalo Parkway
Columbus, Ohio 43229
Email
Phone
Biography
Mr. Graham received his Bachelor of Science degree in Mechanical Engineering from the University of Cincinnati.  While there, he worked as a Teaching Assistant in five different engineering courses that taught engineering processes, probability and statistics, computational data analysis and modeling of engineering systems, identifying numerical and graphical solutions for advanced applications, engineering simulation, and 3D CAD modeling.
During undergraduate school, Mr. Graham worked in aerospace and material processing as a mechanical engineering intern.  During his internships, he optimized human machine interfaces for automated industrial systems, maintained various valves used in industrial systems, and was responsible for the design, product analysis, and testing processes for oil and fuel pumps utilized in industrial, military, and commercial-grade applications.
At S-E-A, Mr. Graham works as a Mechanical Consultant and Certified Fire and Explosion Investigator (CFEI).  He has worked on matters including industrial and/or commercial machinery, heavy equipment, motor vehicles, retail products, and other various mechanical systems.  As part of his mechanical and fire investigations, he analyzes the design, operation, safeguarding, applicable standards, and failure modes of products, utilizing engineering principles and techniques, including design analysis, failure analysis, physical testing, and finite element analysis (FEA) simulations.
Request CV
"*" indicates required fields