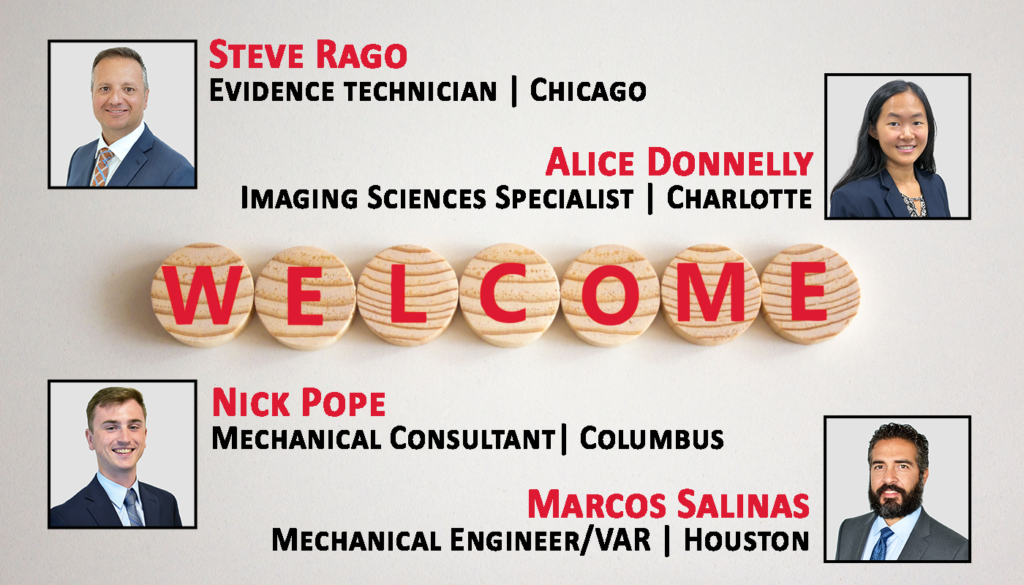 Join us as we welcome a group of new hires to the team!
Steve Rago, C.F.E.,C.F.I., Evidence Technician | Chicago Office
Alice Donnelly, Imaging Sciences Specialist | Charlotte Office
Nick Pope, EIT, Mechanical Consultant | Columbus Office
Marcos Salinas, Mechanical Engineer / VAR | Houston Office
Want to join them? Click to see our full list of open positions.