Fawzi P. Bayan
Discipline Lead, Mechanical Engineering/Vehicle Accident Reconstruction
P.E., CSP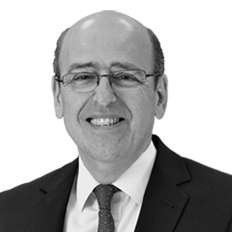 Contact
Baltimore
795 Cromwell Park Drive Suite N
Glen Burnie, Maryland 21061
Email
Phone
Biography
Mr. Bayan received his Master of Science degree in Aeronautics and Astronautics Engineering from Stanford University, and his Bachelor of Science degree, with special honors, in Aerospace Engineering, from the University of Colorado.
He specializes in accident reconstruction, simulation and modeling; failure analysis, safety and design of transportation, fluid, and mechanical systems; vehicular accident reconstruction, including passenger-vehicles, trucks, off-road vehicles, motorcycles, pedestrian, marine, aviation, and rail equipment.  He also has expertise in visual detection, perception evaluations, conspicuity analysis, photogrammetry, and engineering human factors and performance.
Mr. Bayan has investigated large-scale disasters and performed full-scale vehicular and mechanical testing, and engineering simulations and visualizations.
Mr. Bayan is a certified safety professional (CSP) and a licensed professional engineer (P.E.) in California, Delaware, District of Columbia, Florida, Maryland, Pennsylvania, Virginia, and West Virginia.
He is also a Member of the Society of Automotive Engineers (SAE), American Society of Safety Engineers (ASSE), American Society of Mechanical Engineers (ASME), Senior Member of the American Institute of Aeronautics and Astronautics (AIAA), Voting Member of the American Society for Testing and Materials (ASTM International), Illuminating Engineering Society of North America (IESNA), International Society of Air Safety Investigators (ISASI), National Association of Professional Accident Reconstruction Specialist (NAPARS), and International Committee of Illumination (CIE).
He has published in peer reviewed journals and provided expert testimony in state and federal courts of law.
Request CV
"*" indicates required fields