Anthony Barker
Director, Regional Operations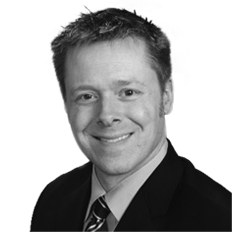 Contact
Chicago
5600 Apollo Drive Suite 1000
Rolling Meadows, Illinois 60008
Email
Phone
Biography
Anthony Barker is responsible for overseeing S-E-A's central/western regions, as well as S-E-A's fourth largest office, located in Chicago, IL. He also serves on the Admissions and Nominations Committee, providing oversight to S-E-A's Board of Directors.  Prior to managing the Chicago office, he served as the Marine & Energy Practice Group Manager for approximately seven years.
Prior to S-E-A, Anthony was a change management consultant based out of Cincinnati, Ohio.   Anthony received his Master of Business Administration with concentrations in management strategy & organizations, marketing, international business, and finance from the Kellogg School of Management at Northwestern University. He attained his Bachelor of Science in marketing and management from Miami University in Oxford, Ohio.
He is a former President of the Chicago Chapter of the Blue Goose Insurance Organization, as well as a former President of the Chicago Chapter of the Miami University Alumni Association. Anthony's professional involvements also include the Wisconsin Defense Counsel (WDC), Illinois Association of Defense Trial Counsel (IADTC), Minnesota Defense Lawyer's Association (MDLA), Western Loss Association (WLA), Maritime Law Association (MLA) and National Association of Subrogation Professionals (NASP). He was a two-term board member for NASP from 2013 to 2017 and is also a non-attorney member of the MLA.
Anthony is a proud father of two children. He enjoys traveling the world and reading books, specifically on professional development and leadership. His favorite sports to play are volleyball, racquetball, and golf. Anthony also very much enjoys skiing in places like Colorado, Utah, California and Whistler, Canada.
Request CV
"*" indicates required fields