Jason Sutula
Sr. Fire Investigator / Fire Protection Engineer
PhD, PE, CFEI, CVFI, CFII, IAAI-CFI®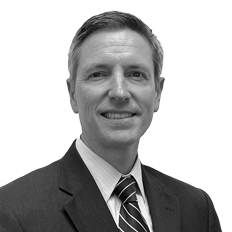 Contact
Baltimore
795 Cromwell Park Drive Suite N
Glen Burnie, Maryland 21061
Email
Phone
Biography
Dr. Sutula received his Bachelor of Science and Master of Science degrees in Fire Protection Engineering from the University of Maryland.  He completed a Doctor of Philosophy degree from the Graduate School of Engineering and Electronics at the University of Edinburgh in Scotland, where he researched the fundamental chemistry and physics of combustion in microgravity environments (i.e., fire in spacecraft) using both bench-scale testing and computational fluid dynamics (CFD).  Dr. Sutula has more than 20 years of experience as a fire protection engineer and fire investigator, and more than 10 years of experience as a battery consultant.  He is a subject matter expert on the hazards associated with battery applications and has performed both Fire Hazard Analysis (FHA) and forensic analysis over a range of battery and lithium-ion applications, including battery product hazard assessment, cell formation and manufacturing, and the analysis of hazards from Energy Storage Systems (ESS).  Dr. Sutula has applied his knowledge when conducting origin and cause investigations of fires and explosions, including those alleged to have been initiated through the failure of battery and lithium-ion products.  He has delivered presentations of his research findings to the fire forensic, fire protection engineering, and battery hazard communities.
Over his career, Dr. Sutula has investigated and analyzed hundreds of fire and explosion events that range from residential fire death and injury to large-scale chemical plant explosions, industrial manufacturing fires, and large commercial facility fires.  Additionally, he has conducted investigations and failure analysis for fire detection and suppression systems related to the design, installation, and inadvertent operation in residential, commercial, and industrial facilities.  Dr. Sutula has specific expertise in water-based fire sprinkler systems, fire, smoke, and carbon monoxide alarm systems, gaseous fire suppression, dry chemical and wet chemical systems, commercial kitchen suppression systems, and hybrid systems.  He has routinely utilized custom-built and standardized fire testing and computer fire modeling in support of his forensic analyses and has successfully testified in depositions and court as an expert witness.
In addition to his work experience, Dr. Sutula is an educator within the fields of fire protection engineering, fire and explosion investigation, and battery hazards.  As Secretary of the Board of Governors for the National Association of Fire Investigators (NAFI), he provides training to other fire investigators through NAFI investigation seminars.  Dr. Sutula holds Adjunct Lecturer positions within the Department of Fire Protection Engineering at the University of Maryland and the Fire, Arson, and Explosion Investigation Program at Eastern Kentucky University.  He has taught a range of courses that include Advanced Fire Suppression, Structural Fire Protection, Fire Protection Design, Fire Dynamics, Fire Behavior and Combustion, and Industrial Fire Protection.
Specialties:  Fire and Explosion Investigation, Fire Protection Systems Failure Analysis, Battery and Lithium-Ion Fire Failure Analysis, Energy Storage Systems, Battery and Lithium-ion Fire and Hazard Risk Analysis, Fire Protection Engineering, and Computer Fire Modeling.
Request CV
"*" indicates required fields