S-E-A's Vehicle Dynamics group has performed a variety of in-field tests.  One segment where we have extensive experience is off-road testing.  We have performed tests on a variety of vehicles including Recreational Off-Road Vehicles (ROVs), All-Terrain Vehicles (ATVs) and lawnmowers.  Manned and unmanned tests have been conducted using S-E-A's Automated Test Driver.  Much of this work has been in support of the U.S. Consumer Product Safety Commission (CPSC) and off-road manufacturers.
Off-Road Automated Test Driver
Off-Road Vehicle Testing Examples
CPSC ROV Debris Penetration
CPSC has trusted S-E-A with test programs related to off road vehicles for many years. The latest projects have involved debris penetration in ROVs, where obscured sticks have penetrated the occupant compartment. Tests have been performed both in-field and on our indoor test sled facility.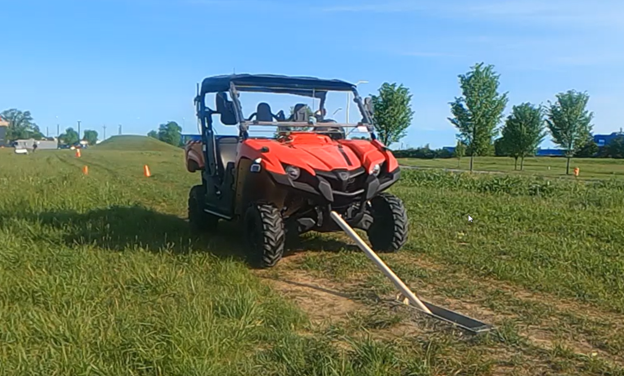 Unmanned ATV tests have also been a focus of study for occupant protection device (OPD) evaluation, proof of concept electronic stability control, and proof of concept ABS.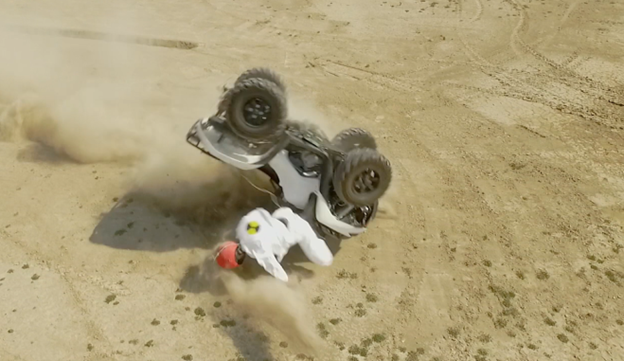 S-E-A brings experience and expertise, coupled with the latest technology to our clients — contact us to find the right professionals and solutions for you.