Amusement Park Ride Breakdown
When a ride is designed to operate 5,000 hours between maintenance and parts replacement, you can assume that they are well-engineered and built to last. This particular ride is an industry icon across the country and has an excellent track record spanning 35 years.
You or your children have probably ridden one and had fun doing so.
When S-E-A was called in by the manufacturer, an accident had occurred and another engineering expert had already concluded that the design was defective, recommending that all active machines be recalled.  His expertise was based on experience with bearing assemblies in the automotive industry.
S-E-A was able to review the information and evidence from a broader perspective. The S-E-A project engineer in this case had previously been part of a global bearing manufacturer that provided finished goods for machines much larger than those involved in the subject ride.
How can a case involving a piece of metal that will fit on a dinner plate require such a broad perspective?
S-E-A was asked by an amusement park ride manufacturer for a second opinion after a ride's design was blamed for an accident.
S-E-A was asked to consult with respect to the cause of the accident and review the existing expert report.
S-E-A's investigation began with an exhaustive review of the existing documentation and photos including witness reports, product specifications, maintenance records, parts orders and safety procedures.
S-E-A also observed the machine in operation and took field notes and photos.
S-E-A performed laboratory inspection of the seal, roller bearings, locknuts, locking washer and spacer.
Observations were recorded in the form of laboratory notes and photographs.
Test evidence was evaluated resulting in the following findings:
The ride was operating normally when the rotation and lift assemblies decoupled. This caused the lift arms to descend and lower the rider's seats. Since the ride's tilt function was operating at the time, some of the seats contacted the ground as the ride came to a stop.
The cause of the decoupling was a poor fit within the assembly.
The poor fit allowed the rotating spacer to transfer torque to elements not built to handle the force.
The torque magnitude increased over time, eventually causing part of the lock washer to shear off.
The cause of the loose fit was due to the spacer being misshaped.
The oxidized grease observed on the spacer was an indication that it had been involved in a previous failure.
Under normal application conditions, the spacer would not have experienced significant wear, but it may have been damaged during a previous rebuild.
There was no evidence of poor or inappropriate design.
As a result of S-E-A's findings, the manufacturer and their customers realized this was an isolated incident which was unlikely to occur again. The manufacturer and their customers were able to move forward without the devastating financial and logistical ordeal of a mandatory recall.
While painstaking research, engineering expertise and sophisticated lab equipment are key elements in reaching a sound scientific conclusion, the multi-disciplinary teams at S-E-A are a large part of the reason why we have been able to help so many clients find real answers. Our scientific methodologies cross all disciplines and our wealth of experience solving a wide range of problems is invaluable in assuring broad perspective and thinking unfettered by familiarity and repetition.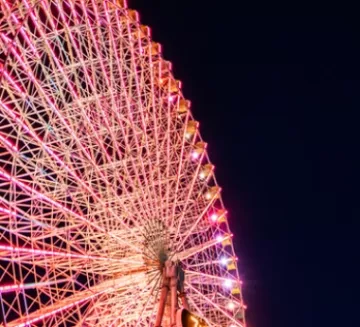 S-E-A brings experience and expertise, coupled with the latest technology to our clients — contact us to find the right professionals and solutions for you.