A fire on the 12th floor of a 37-story office building is dangerous enough. In this case, the evacuation procedure went wrong, the fire fighting procedure went wrong, the point of origin was compromised by multiple agencies working independently and there were multiple contradictory explanations for what had transpired.
There were six fatalities and several injuries to occupants trying to evacuate using a stairwell. The inevitable lawsuits began in an atmosphere of confusion and clashing agendas.
A well-renowned law firm, representing the building management company, called in S-E-A.
How do you investigate the origin, cause, and results of a high-rise fire when every system fails at once?
The primary task assigned to S-E-A was to determine the origin, cause and development of the fire.
S-E-A was also requested to ascertain the factors contributing to the death and injury of occupants within the building stairwell (i.e. fire alarm system, emergency evacuation communication, life safety issues, fire suppression systems, firefighting activities, building construction code compliance, etc).
During the early stages of the investigation, it was determined that among the numerous agencies investigating the fire, only S-E-A was capable of providing the necessary arrangements to handle, store and protect the large quantity of evidence that was expected to be retained.  S-E-A therefore took on the responsibility to locate, identify, organize and preserve evidence after this fatal high-rise fire
To perform the analysis, S-E-A took the following steps:
The fire and explosion team of S-E-A, consisting of investigators, electrical engineers and fire protection engineers, investigated and evaluated the scene for weeks.
Gathering the evidence entailed removing, mapping and cataloging every floor tile, ceiling tile, electrical component, etc. for a total of nearly 800 pieces of evidence. S-E-A secured and warehoused the evidence—providing access to all parties developing cases for their various constituents—and continued evaluations.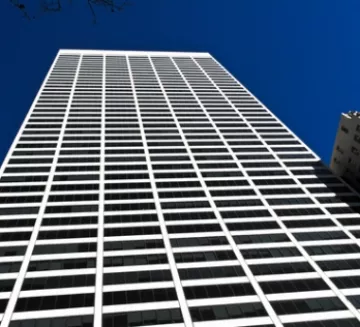 S-E-A brings experience and expertise, coupled with the latest technology to our clients — contact us to find the right professionals and solutions for you.