Brian Wehmeier
Sr. Civil/Structural Engineer
P.E., S.E.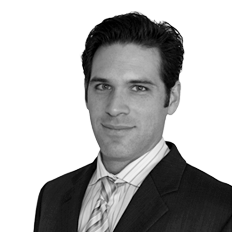 Contact
St. Louis
11869 Dorsett Road
Maryland Heights, Missouri 63043
Email
Phone
Biography
Mr. Wehmeier earned his Bachelor of Civil Engineering degree with Honors from the University of Missouri-St. Louis, and completed his Master's degree in Structural Engineering at Washington University, St. Louis.  He is experienced in the evaluation of structures and building components for the cause and extent of damage due to fire, improper construction practices, vehicular accidents, earthquakes, construction, and blasting vibrations or weather-related events such as high winds, lightning, hail, and snow.
Mr. Wehmeier has experience in the evaluation of building envelope components for moisture intrusions such as roofing systems, windows, doors, and cladding.  He has extensive experience in roofing systems of commercial and residential structures for damage and is trained in rope and harness access for steep slope roofs.
In addition, he has investigated nonbuilding structures and components such as grain silos, docks, piers, bulkheads, pools, water distribution system and sewer system issues.  Along with matters of construction defects, subrogation, appraisal, and litigation, Mr. Wehmeier has handled premise liability issues in regard to personal injury claims.  He has extensive litigation experience in providing deposition and trial testimony and has served as an appraiser and umpire.
Prior to joining S-E-A, Mr. Wehmeier had 10 years of experience as a structural engineer working on wood-framed construction, structure design software as well as seismic component design and testing.  He is a registered Professional Engineer (P.E.) in over 20 states, and a Structural Engineer (S.E.) in multiple states including Illinois and California.
Request CV
"*" indicates required fields