Bryan R. Emond
Discipline Lead, Maritime
Sr. Mechanical Engineer
Maritime Consultant
P.E., CMI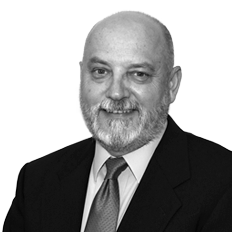 Contact
Ft. Lauderdale
5410 NW 33rd Avenue Suite 100
Ft. Lauderdale, Florida 33309
Email
Phone
Biography
Mr. Emond received his Bachelor of Science degree in Marine Engineering from the United States Coast Guard Academy and his Master of Science degree in Mechanical Engineering from the United States Naval Postgraduate School.
Mr. Emond is responsible for investigating and analyzing marine and mechanical engineering projects, specializing in component and product failure analysis, and marine accident investigation and reconstruction. He is a Certified Marine Investigator (CMI) and a licensed Professional Engineer (P.E.).
His expertise also includes human factors, including the evaluation of walkway slip resistance as a Certified English XL Operator (CXLT). He evaluates the hydrostatic and stability characteristics of vessels and tests the performance of vessel propulsion and control systems.
He served for 21 years as a commissioned officer in the United States Coast Guard, where he performed duties related to commercial vessel safety, including inspections, investigations, and design review.
He is an expert in U.S. and international vessel safety and pollution prevention standards, including SOLAS, MARPOL, and ILO and related codes, including ISM, LSA, FSS, FTP, HSC, an IMDG codes, as well as classification society rules and guidelines.
He is a member of the Society of Naval Architects and Marine Engineers (SNAME), the International Association of Marine Investigators (IAMI), American Society for Testing and Materials International (ASTM), Human Factors and Ergonomic Society (HFES), and the ABYC.
Request CV
"*" indicates required fields