Christopher Cassino
Discipline Lead, Mechanical Engineering
P.E.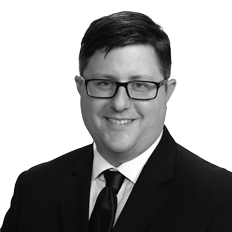 Contact
Baltimore
795 Cromwell Park Drive Suite N
Glen Burnie, Maryland 21061
Email
Phone
Biography
Mr. Cassino received his Master of Science degrees in both Engineering Mechanics and Mechanical Engineering from Virginia Polytechnic Institute and State University (Virginia Tech), and his Bachelor of Science degree in Civil Engineering from Rowan University. As a mechanical engineer at S-E-A, Mr. Cassino's responsibilities include the investigation of residential, commercial, and industrial accidents. Mr. Cassino is experienced with rapidly assessing damaged and/or failed equipment and systems. This includes but is not limited to inspection and analysis of adhesively bonded structures, welded components, bolted assemblies, plumbing components, piping systems, boilers, pumps, steam systems, tanks, brewery components, processing facilities, amusement park rides and facilities, various residential and commercial appliances, commercial and residential HVAC equipment, commercial kitchen equipment and exhaust hoods, aerosol spray cans, and fire or explosion damaged vehicles and systems. Mr. Cassino is experienced with finite element analysis, ASME Code analysis, design and operating issues with industrial facilities of all kinds. He is capable of using 3D laser scanning and other techniques to document scenes. Mr. Cassino has lead teams of technicians and engineers to collect evidence in the field after incidents.
Prior to joining S-E-A, Mr. Cassino worked for Westinghouse Electric Company in their steam generator management group and the Bechtel Corporation in both their Power and Nuclear, Safety, and Environmental business units. Mr. Cassino is a licensed professional engineer (P.E.) in Maine, Delaware, District of Columbia, Maryland, Virginia, West Virginia, and Pennsylvania. He has a Universal EPA Part 608 certification and is a Certified Fire and Explosion Investigator (CFEI). He is a member of the American Society of Mechanical Engineers (ASME); the American Society of Heating, Refrigeration and Air-Conditioning Engineers (ASHRAE); the International Association of Arson Investigators (IAAI); and the National Association of Fire Investigators (NAFI).
Request CV
"*" indicates required fields