Dawn R. Freyder
Sr. Mechanical Engineer/Biomechanics
P.E.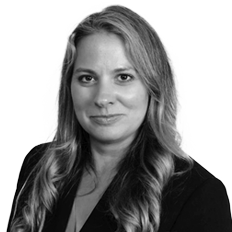 Contact
Tampa
8517 Sunstate Street
Tampa, Florida 33634
Email
Phone
Biography
Ms. Freyder came to S-E-A after receiving her Bachelor of Science degree in Mechanical Engineering from Lehigh University and her Master of Science degree in Biomedical Engineering (specializing in Biomechanics) from Tulane University.  As a biomechanical research technician at Tulane, Ms. Freyder was involved with pre-clinical orthopaedic implant studies, analyzing material biocompatibility, mechanical properties, efficiency, safety, and failure analysis at the Tulane University Medical School Department of Orthopaedic Surgery.  Ms. Freyder also completed the Advanced Collision Investigation course at Texas A&M University prior to joining S-E-A.  Since joining S-E-A, she has continued to perform bio-mechanical analyses of injury mechanisms, injury causation, injury reconstruction and their relationships to potential accident and/or impact sources.  Ms. Freyder has also applied her education and experience to investigate, analyze, and reconstruct vehicular accidents.  A licensed professional engineer in multiple states, Ms. Freyder has collaborated with colleagues on investigative research projects in the areas of vehicle accident reconstruction, biomechanics, human kinematics, injury thresholds, MADYMO, and motion capture, culminating in multiple published papers and is a member of the Society of Automotive Engineers (SAE) and has been certified as a Child Passenger Safety Technician (CPST).
Ms. Freyder has special interest in playground safety, impact attenuating surfaces, the biomechanics of slip/trip/falls, athletic injuries, indoor trampoline parks, family fun centers and obstacle courses.  She is a Certified Playground Safety Inspector (CPSI), certified in utilizing the TRIAX surface impact Tester and is a participating member of the American Society for Testing and Material (ASTM) technical committee on Sports Equipment, playing surfaces and facilities.
Request CV
"*" indicates required fields