Eric Sauer
Sr. Mechanical Engineer
P.E.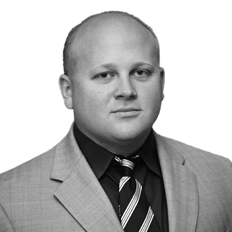 Contact
Ft. Lauderdale
5410 NW 33rd Avenue Suite 100
Ft. Lauderdale, Florida 33309
Email
Phone
Biography
Mr. Sauer received his Bachelor of Science in Mechanical Engineering from the University of Toledo. He is responsible for investigating and analyzing mechanical engineering projects, specializing in low- and high-speed motor vehicle accident reconstruction analysis, component and product failure analysis, and support of material science investigations.
His expertise includes design, testing, and failure analysis of vehicle-braking systems, including actuation and computer-controlled braking systems. Prior to coming to SEA, Mr. Sauer worked for a large, Tier 1 braking supplier where he designed, developed, and tested vehicle braking systems and braking components. He is a member of the American Society of Mechanical Engineers (ASME) and the Society of Automotive Engineers (SAE).
Request CV
"*" indicates required fields