Jason E. Henthorn
Sr. Safety & Health Consultant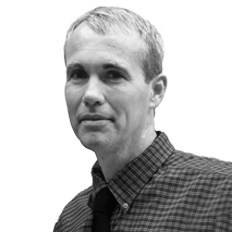 Contact
Columbus
7001 Buffalo Parkway
Columbus, Ohio 43229
Email
Phone
Biography
Mr. Henthorn earned his Bachelor of Science degree in Industrial Hygiene from The Ohio University in 1994.
At S-E-A, Mr. Henthorn is responsible for providing consultation and litigation support for matters involving workplace accidents and illnesses. These accidents and illnesses primarily occur in construction, general industry, and in mining and/or maritime settings. Further analysis may include contracted and/or industrial responsibilities as they relate to multi-employer worksites.
Prior to joining S-E-A, he was employed by ORMET, a metal-manufacturing company with multiple facilities.
Mr. Henthorn has been responsible for sampling, evaluating, and controlling a variety of industrial and environmental exposures (arsenic, silica, hydrogen fluoride, noise, heat, EMF, mercury, etc.). He has implemented, managed, and audited safety and health programs (lock-out and tag-out, process safety management, confined space, heat stress, ergonomics, hazard communication, respiratory protection, fall protection, mobile equipment, cranes and rigging, etc.).
He coordinated interactions between ORMET, the Occupational Safety and Health Administration (OSHA), and the Mine Safety and Health Administration (MSHA).
Mr. Henthorn managed multi-employer worksites within company facilities and assisted the security department with plant security, fire protection, fire brigade training, confined space rescue, and emergency response.
Mr. Henthorn has provided expert depositions and trial testimony regarding the analysis of workplace accidents, injuries, and OSHA and MSHA standards, including exposures to chemical agents and physical hazards.
Request CV
"*" indicates required fields