Keith Lindgren
Mechanical Engineer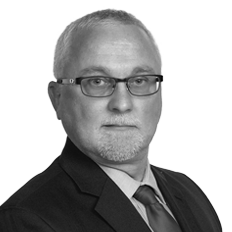 Contact
Charlotte
3139 Westinghouse Blvd.
Charlotte, North Carolina 28273
Email
Phone
Biography
Mr. Lindgren earned his Bachelor of Science Degree in Electrical Engineering from Auburn University.  He began his engineering career in 1995 installing and servicing Optical Disc manufacturing equipment.  In this role, Mr. Lindgren would indicate utility requirements at customer sites, and install the manufacturing lines and support equipment needed to produce CD and DVD media.  The process included injection molding of the polycarbonate substrate, Argon sputtering of the reflective surface to the substrate, application of the UV curable protective coating or bonding adhesive, and final optical quality control of each disc.  After two years with the replication of optical discs, Mr. Lindgren moved to the mastering phase of the installation, processing, and acceptance of optical media masters.  Optical media mastering involves photoresist etching of a glass master via laser exposure to the spinning surface of the glass master.  Mr. Lindgren was required to align laser light paths and focal points on the laser beam recorder, develop the etched surface, and then coat that glass master in preparation for nickel electroplating to create the nickel stamper used in the injection molding process.
Mr. Lindgren spent a year as an automotive technician in preparation for a return to academia to earn his Master of Science Degree in Automotive Engineering from the Clemson University International Center for Automotive Research, with a focus on testing and motorsports.  Upon graduation, he joined a major NASCAR race team as a testing and vehicle dynamics engineer.  In this role, Mr. Lindgren was responsible for supporting NASCAR customers with vehicle dynamics testing from static suspension response rigs, dynamic 7 actuator road simulators, and at track testing of race vehicles.  This testing and vehicle dynamics experience led to a role as a NASCAR race engineer tasked with engineering support of the team's performance each week at each racetrack.  Mr. Lindgren has designed and built test rigs for testing rear differential lockers, springs, dampers, and suspension kinematics, as well as mastering the data acquisition used on vehicles to collect upwards of 300 different channels per car.  Mr. Lindgren spent a total of 10 years working in various capacities in the NASCAR industry.
Mr. Lindgren spent a year as a test engineer working with consumer- and commercial-grade lawn and garden equipment.  He is now utilizing these experiences to focus on vehicle accident reconstruction, component failure analysis, and mechanical systems analysis and testing.
Mr. Lindgren is a member of the American Society of Mechanical Engineers (ASME) and the Society of Automotive Engineers (SAE), as well as an FAA-licensed UAS drone pilot.
Request CV
"*" indicates required fields