Kendall Phillips
Sr. Civil/Structural Engineer
P.E.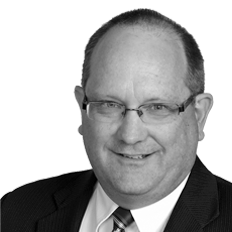 Contact
Houston
3403 N. Sam Houston Pkwy W. Suite 350
Houston, Texas 77086
Email
Phone
Biography
Mr. Phillips is a Civil/Structural Engineer based out of the S-E-A office in Houston, Texas. He received his Bachelor of Science degree in Civil Engineering from Brigham Young University. He conducts building code analyses and investigations into moisture intrusion, as well as hail and windstorm damage assessments. He also conducts investigations of building and building component failures to determine if design errors, construction methods, or building material defects contributed to or caused a failure.
Mr. Phillips also reviews building plans and walkways for egress-related code compliance issues, and compliance with Americans with Disabilities Act regulations.  He also provides expert opinions on walkway trip and fall accidents.
A Professional Engineer since 1993, Mr. Phillips is experienced in the design, analysis, evaluation, and inspection of building structures. Prior to joining S-E-A, he worked in building code administration as a Building Official, and in building code enforcement as a plan reviewer, and as an ICC-licensed inspector for both commercial and residential construction. Mr. Phillips also has more than 20 years of structural design experience dealing with industrial, commercial, and residential construction. His design experience includes wood timber framing and heavy timber, steel, and concrete designs.
Mr. Phillips is a member of the American Institute of Steel Construction (AISC) and the Concrete Reinforcing Steel Institute (CRSI).  He is registered with the National Council of Examiners for Engineering and Surveying (NCEES). He is a licensed Professional Engineering (P.E.) in multiple states, including the State of Texas.
Request CV
"*" indicates required fields