Michael B. Cahill
Sr. Civil/Structural Engineer
S.E., P.E., CXLT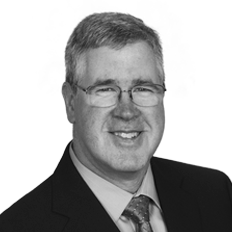 Contact
Chicago
5600 Apollo Drive Suite 1000
Rolling Meadows, Illinois 60008
Email
Phone
Biography
Mr. Cahill received his Bachelor of Science degree in Civil and Environmental Engineering, and his Master of Science in Civil Engineering from the University of Cincinnati. Prior to joining S-E-A, he was employed for over 24 years in the forensic engineering and structural building component industries. Mr. Cahill's education, training, and experience enable him to evaluate commercial, industrial, and residential structures for the cause and extent of damage to the structures.
His main responsibilities at S-E-A include analyzing and evaluating structural failures in timber, masonry, steel, and concrete products, as well as roof and floor coverings, structural building components, foundations, structural framing, façades, decks, and balconies. Mr. Cahill conducts building code analyses; trip/slip-and-fall investigations, including walkway and flooring surface evaluations utilizing the English XL Variable Incidence Tribometer; and investigations into moisture intrusion, construction safety, product defect, and premises liability cases. Mr. Cahill is licensed in many states as a Structural Engineer, a Professional Engineer, and a Home Inspector. He has provided deposition testimony in litigation matters in various jurisdictions.
Mr. Cahill is a member of the Structural Engineers Association of Illinois (SEAOI), and the Structural Building Components Association (SBCA).
Request CV
"*" indicates required fields