Nicholas Wijtenburg
Sr. Civil/Structural Engineer
P.E.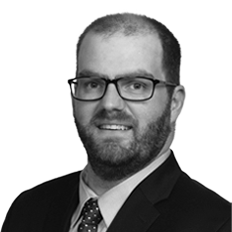 Contact
Baltimore
795 Cromwell Park Drive Suite N
Glen Burnie, Maryland 21061
Email
Phone
Biography
Mr. Wijtenburg received his Master of Civil Engineering degree with a structural focus from Johns Hopkins University and his Bachelor of Civil Engineering degree with a construction concentration from the Catholic University of America.  As a Senior Structural/Civil engineer at S-E-A, Mr. Wijtenburg performs examinations and evaluations of existing structures to determine the presence, extent, and/or cause of damage to building components as a result of partial or full collapse, storm damage, water intrusion, fire, vibration, blasting, or other phenomena.  He also provides investigation and consultation for a variety of projects, including, but not limited to, structure, roof, and building envelope/fenestration failures, as well as means of ingress/egress, code compliance, and potentially defective construction and design.
Prior to joining S-E-A, Mr. Wijtenburg worked as a design structural engineer and construction professional focused on building and bridge structures.  He has specific experience designing residential wood, Post-Tensioned concrete, conventionally reinforced concrete, steel, and masonry.  Mr. Wijtenburg is a licensed professional engineer (P.E.) in eighteen (18) jurisdictions:  Alabama, Connecticut, Delaware, District of Columbia, Florida, Louisiana, Maryland, Massachusetts, Mississippi, New Jersey, New York, North Carolina, Pennsylvania,  Rhode Island, South Carolina, Texas, Virginia, and West Virginia.  Mr. Wijtenburg is also a member of the American Society of Civil Engineers (ASCE), American Institute of Steel Construction (AISC), the National Roof Contractor's Association (NRCA), and ASTM.
Request CV
"*" indicates required fields