Paul Dorothy
Sr. Civil Engineer
Ph.D., P.E., PMP, AICP, PTP, CXLT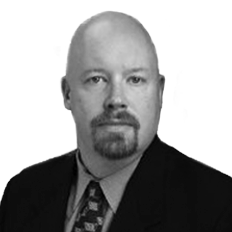 Contact
Columbus
7001 Buffalo Parkway
Columbus, Ohio 43229
Email
Phone
Biography
Dr. Dorothy received his Ph.D. in Civil Engineering and his Master of Science in Civil Engineering from Michigan State University, and his Bachelor of Science in Civil Engineering from The Ohio State University.  He is a registered Professional Engineer (P.E.), a Project Management Professional (PMP), a registered Professional Planner (AICP), a registered Professional Transportation Planner (PTP), and a Certified XL Tribometrist (CXLT).
Prior to joining S-E-A, Paul worked for 19 years on a variety of large engineering projects, including the Cleveland Innerbelt Project, a $1.8 billion transportation project where he was the Chief Engineer/Project Manager.
He specializes in highway design, including complex interchange design, trade-offs in highway geometrics and intersection design; maintenance of traffic, including work zone design, work zone analysis, and work zone policy; traffic engineering, including signal systems, operational analysis, and signing and striping; safety, including crash analysis, roadside design, and work zone analysis; constructability, including constructability analysis and construction phase sequencing; project management, including project scheduling, project sequencing, and project integration; transportation planning, including NEPA analysis and provisions for bicycles and pedestrians; premises liability, including code/standards evaluation, slip/trip/fall analysis, and ADA; driver training effectiveness; municipal engineering, including local street, storm water, and sanitary design; and value engineering.  Paul has over two decades of peer-reviewed publication experience, authored NCHRP 422:  Trade-off Considerations in Highway Geometric Design, and was the principal investigator for the development of the Traffic Analysis Toolbox Volume XII:  Work Zone Traffic Analysis.
He is an active member of the Institute of Transportation Engineers (ITE), the Project Management Institute (PMI), the American Planning Association (APA), and the Women's Transportation Seminar (WTS).
Request CV
"*" indicates required fields