Paul R. McCullough
Manager, Tampa Operations
Discipline Lead, Civil/Structural Engineering
P.E.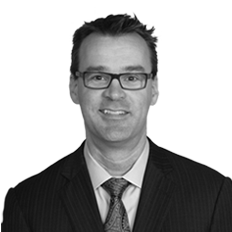 Contact
Tampa
8517 Sunstate Street
Tampa, Florida 33634
Email
Phone
Biography
Mr. McCullough received his Bachelor of Civil Engineering and Master of Science degrees in Civil Engineering, specializing in structures, from the University of Florida.  Mr. McCullough's professional experience encompasses structural design, construction defect investigation, construction management, conflict resolution, and construction/ development feasibility studies.  The emphasis of Mr. McCullough's structural design experience consists of segmental bridge design, municipal building design, custom residential design, and seismic retrofit analysis for historical buildings.  Mr. McCullough functioned as Operations Manager for a construction and development company prior to serving as Founder and Principal of a development services company.  As Principal, Mr. McCullough provided clients with a full suite of construction management and development services, including on-site construction management, design solutions, financial feasibility studies, dispute resolution, contract compliance, critical path analysis, and project charter evaluation.  Mr. McCullough performs investigations relating to construction defects, structural failures and collapses, and wind and flood damage.
Mr. McCullough is a licensed Professional Engineer in California and Florida, a licensed Certified Building Contractor in Florida, and a Certified Project Management Professional (PMP).
Request CV
"*" indicates required fields