Richard B. Marzola
Sr. Electrical Engineer
P.E., IAAI-CFI®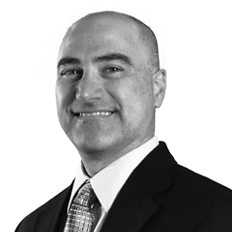 Contact
Columbus
7001 Buffalo Parkway
Columbus, Ohio 43229
Email
Phone
Biography
Mr. Marzola received his Bachelor of Science degree in Electrical Engineering from Cleveland State University.
He investigates electrical faults and malfunctions, particularly those suspected of causing a fire or damage. He performs failure analysis of electronic components and systems. He performs reconstruction of accidents to determine the mode, sequence, and/or component of failure resulting in the damage to equipment.
He performs analysis of various types of electrical power equipment (i.e., transformers, circuit breakers, power lines, commercial and residential electrical systems, etc.) and appliances onsite and/or in the laboratory to determine the cause or result of an incident (i.e., fire, equipment damage, or personal injury).
Mr. Marzola evaluates accidents involving electrical shock and/or electrocution. He conducts tests to determine the reliability of products.
Mr. Marzola is a registered professional engineer in several states and has provided testimony in state and federal courts of law.
He is also a member of the International Association of Arson Investigators (IAAI), IAAI – Ohio Chapter, National Association of Fire Investigators (NAFI), International Association of Electrical Inspectors (IAEI), National Society of Professional Engineers (NSPE), National Fire Protection Association (NFPA), and Institute of Electrical and Electronic Engineers (IEEE).
Request CV
"*" indicates required fields