Zachary Cable
Mechanical Engineer
P.E.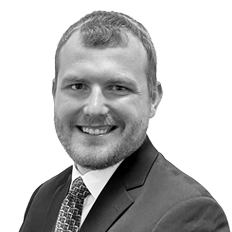 Contact
Houston
3403 N. Sam Houston Pkwy W. Suite 350
Houston, Texas 77086
Email
Phone
Biography
Mr. Cable received his Bachelor of Science degree in Mechanical Engineering, with an Automotive Engineering Certificate, from Auburn University in Auburn, Alabama, and is actively pursuing a Master of Science degree in Mechanical Engineering from Purdue University in West Lafayette, Indiana.  He is a Mechanical Consultant for S-E-A, and his responsibilities include consulting on vehicle accident reconstruction involving automobiles, light trucks, and commercial trucks.  He is certified in Vehicle Accident Reconstruction by the Society of Automotive Engineer (SAE) and conducts on-site investigations and documents scenes, vehicles, and other available evidence.  Mr. Cable is a FAA certified drone operator and trained in the use of FARO 3D Laser Scanners and Event Data Recorder retrieval.
Prior to joining S-E-A, Mr. Cable began working in the automotive industry in 2016 and has held positions in complex problem analysis and investigation.  He is experienced in warranty, quality, and manufacturing investigations involving functionality, aesthetics, and safety of passenger vehicles.  Some of Mr. Cable's responsibilities included reverse engineering, development of design models and drawings, countermeasure development and proposal, and specification compliance.
Mr. Cable is a licensed professional engineer (P.E.), a member of the Society of Automotive Engineers (SAE), the American Society of Mechanical Engineers (ASME), and is registered with the National Council of Examiners for Engineering and Surveying (NCEES).
Request CV
"*" indicates required fields